Carpet Cleaners Who Know How to Rejuvenate Your Carpet
Carpets have the power to instantly add character to your rooms.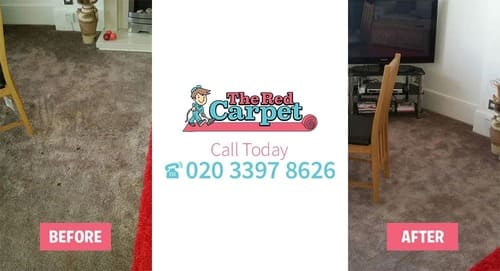 Whether it is a lounge or a bedroom, you can spice it up with a carpet. The beauty about carpets is that you can find them in many different colours, fibres and patterns, which allows you to find something that matches your taste and the character of your rooms. However, over time, you may find that your carpet will lose the appearance and the feel that first attracted you to it. This is not necessarily due to the quality of the carpet, but is due to the accumulation of dirt and dust. Whilst vacuuming is a great way of keeping your carpets clean, you will still find that a lot of dirt and dust will gather deep into the fibres of your carpet, which often cannot be removed by vacuuming alone.
In these cases, it is recommended that you clean your carpets, which is where we come in! We at The Red Carpet know how important and expensive carpets can be, which is why we offer services that allow your carpet to look as good as new without having to replace it or spend too much money on it. We have services that aim to clean your carpets, rugs and can even handle those undesired stains that may have gathered on your carpets over time. If you would like more information about the services that we offer or wish to get an instant quote, call us today on 020 3397 8626, where one of our dedicated members of staff will be eagerly waiting to help you out.
Prices
Carpet cleaners
Bedroom carpet

£29.50

£28.50

Livingroom carpet

£39

£37.50

Kitchen carpet

£17

£15

Kitchen diner carpet

£37

£35
Carpet cleaning
Landing

£9.50

£8.50

Hallway

£17

£15.50

Through Lounge

£51

£49.50
Our services are not just dedicated to cleaning carpets. We can also clean rugs, remove stains and clean upholstery which also has a tendency to lose its appeal over time. These services are very sought after and are reasonably priced.
So why should you choose us to clean your carpets? Well, whilst many people think that it will be a lot cheaper to just purchase a product that allows you to clean your carpets at home, we believe that the same results will not be achieved. Even if you hire or purchase your very own carpet cleaning machines, the same results will not be achieved in comparison to when you allow us to clean your carpets. This is because our members of staff have been highly trained to know everything about carpets, fibres and stains which allows them to determine the perfect way of cleaning them. They will know how to clean your carpet based on colour, fibre and the room that they are in. They will also be able to determine the perfect cleaning product which will not fade or damage your carpet in any other way. This makes them the perfect cleaners to clean your carpets, which is why we are highly in demand all over the country.
Areas we cover in London



Our prices will leave you smiling and this is something that we are sure of. This is because we evaluate our prices regularly, ensuring that we are not charging too much for our carpet cleaning services. However, do not be fooled – just because we charge significantly less than other carpet cleaning companies do, does not indicate that our services are not at a very high standard. We pride ourselves on offer high quality, professional services and that too at a very low price, which makes us one of the greatest carpet cleaning companies around.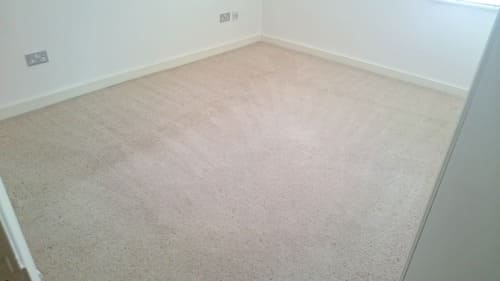 If you still think that cleaning your own carpet is the better option, consider this: You have just purchased a carpet cleaning product from the supermarket and are following the instructions that are given on the packaging. However, you do not have a lot of time on your hands and need your carpets cleaned as soon and as quick as possible, so you skip the stage where you need to test the product on a corner of your carpet. You go ahead and use the product as directed and find that your carpet has faded and has not really changed in terms on cleanliness. All of the money, time and effort you have spent trying to clean your carpet will now be a waste. To avoid a situation like this, call our professional Carpet Cleaners and allow us to do what we do best – you certainly will not be sorry.
We also work at a great pace, which means that you can get back to normal the very same day. You do not have to wait days for your carpet to clean because our methods will use the minimum amount of water. We will also know about the suitable products to use on your carpet, meaning that you do not have to worry about faded, rough or damaged carpets.
Calling The Red Carpet will allow you to ask about out services and get the quotes that we are so proud of. It will also allow you to speak to one of our dedicated members of staff who will be able to assist you with your queries and needs. What's the number? Well, it's 020 3397 8626! Having a clean, rejuvenated carpet can bring life back into a room and can allow you to enjoy spending time in that particular room again. It is a lot cheaper than replacing a carpet all together and is also a lot quicker than putting in a new carpet. It will also allow you to sink your feet into your carpets without having to feel dirt, oiliness or any roughness, which usually develops over time. Having a carpet that looks and feels like new will also bring a smile on your face, which is something that we get great satisfaction from – after all, we aim to please our customers and ensure that our clients are always satisfied! With so much to gain and nothing to lose, what's stopping you from calling us?
Our Testimonials
I booked their cleaners. The two-man team from The Red Carpet couldn't have done a better job for me. I doubt, had I hired another company, they'd have been able to do as good a job.
They put an excellent team of cleaners on the job. I asked a lot of them. They were up to the challenge and demonstrated why they're professionals.
I recently used this company. I was more than happy with what their cleaners were able to do for me. It was mucky work. But it was nothing they hadn't seen before. They handled it like the pros I'd been hoping they'd be.
Their cleaning services were cheap to hire. Getting their professionals on board turned out to be far cheaper than expected. It pays to do your research.
Show all