Hire the Perfect Carpet Cleaners
Prices
Carpet cleaners
Bedroom carpet

£27

£24

Livingroom carpet

£33

£31

Kitchen carpet

£13

£12

Kitchen diner carpet

£33

£29
Carpet cleaning
Landing

£8

£7

Hallway

£15

£13

Through Lounge

£45

£41
Having your carpets cleaned is something that not everyone likes. Some people believe that cleaning carpets is unnecessary and a waste of money. They believe that vacuuming alone is going to keep carpets clean and that is all that needs to be done. Little do they know that dirt has a tendency to gather deep into the fibres of your carpet, which hovering just cannot get out. This accumulation of dirt can also affect the feel of the carpet. If you find that your carpet feels rough or not soft like it originally did, then this is due to the accumulation of dirt. In addition, you will find that the appearance of your carpet will also deteriorate. Colours may fade and patters may not look as bright as they used to. These are the perfect signs telling you to get your carpet cleaned – and who do you call when you need your carpets cleaning? The Red Carpet! We have many different services that you will find very useful and helpful. If you wish to speak to one of our members of staff – to get a quote or just to ask about the services that we have, call 020 3397 8626 today!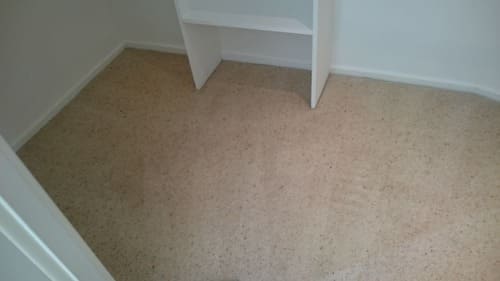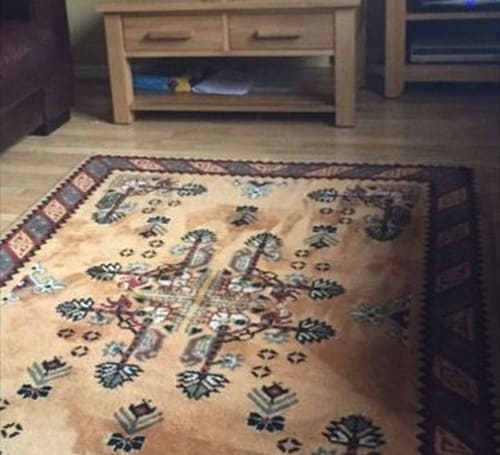 Our Carpet cleaning services will leave you satisfied and very happy. Our Carpet Cleaners are highly qualified and are trained on a regular basis. This means that they know everything that they should know about carpets, different fibres and how they should be cleaned. It also means that they know exactly how to clean your carpets depending on these factors, and what products to use/to avoid. This is because different cleaning products have different effects on different materials (which everyone does not know about – but ALL of our Carpet Cleaners do know).
Our prices are competitive and will leave make that smile on your face even bigger. You may think that getting your carpets cleaned by professional Carpet Cleaners may cost an arm and a leg, but this is not true at all – well, not with us anyway. We make sure that our prices are and remain low at all times so that our clients are left satisfied at all times.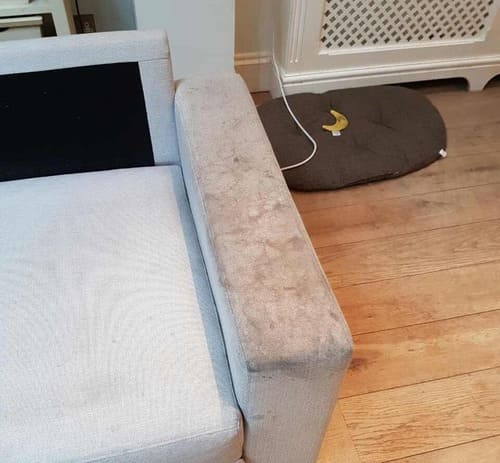 As stated, carpet cleaning is about more than making carpets look better – it is mainly about cleaning them and making sure that they are dirt free. This is especially important if you have little children who may spend a lot of time playing on the carpet. It is also especially important if you have pets at home such as cats and dogs, since they have a tendency to carry dirt and pathogens which can cause illness or infection.
If you are still not convinced, have a look at the many testimonials on our website. They are written by genuine customers who have used our services for one reason or another. Seeing how other people rate our professionalism, quality of work, timing etc. is an excellent way of seeing whether we are as perfect for you as we were to others.
If you are looking for the perfect carpet cleaning company, look no further. Here at The Red Carpet we have services that aim to clean carpets, rugs and upholstery. Our professional team can get the job quickly, effectively and properly, just as you would expect. If you need more information about the services that we offer, would like to know about our prices or wish to get an instant quote right away, call us on 020 3397 8626 and get the ball rolling – call today and watch us transform your carpets!
Our Testimonials
I trusted their office cleaning team to carry out the cleaning in the professional manner expected of them. They did exactly that, provided a great service.
I did my research and deemed this company to be the best firm for home cleaning. I hired them, got a great quote, and was treated to a wonderful, very professional job too.
Every review I came across for this cleaning company said they cleaned to a high standard. I gave them a try, hired them for work. Their team were just great.
They came to do some deep carpet cleaning for me. I drew up a list of the areas that needed to be tackled. They did amazingly well for me, left those areas cleaner than I'd seen them in a long time.
Show all